15 Dec 2014
I think, I'm ready for my winter vacation. During the last weeks my ordered hardware arrived: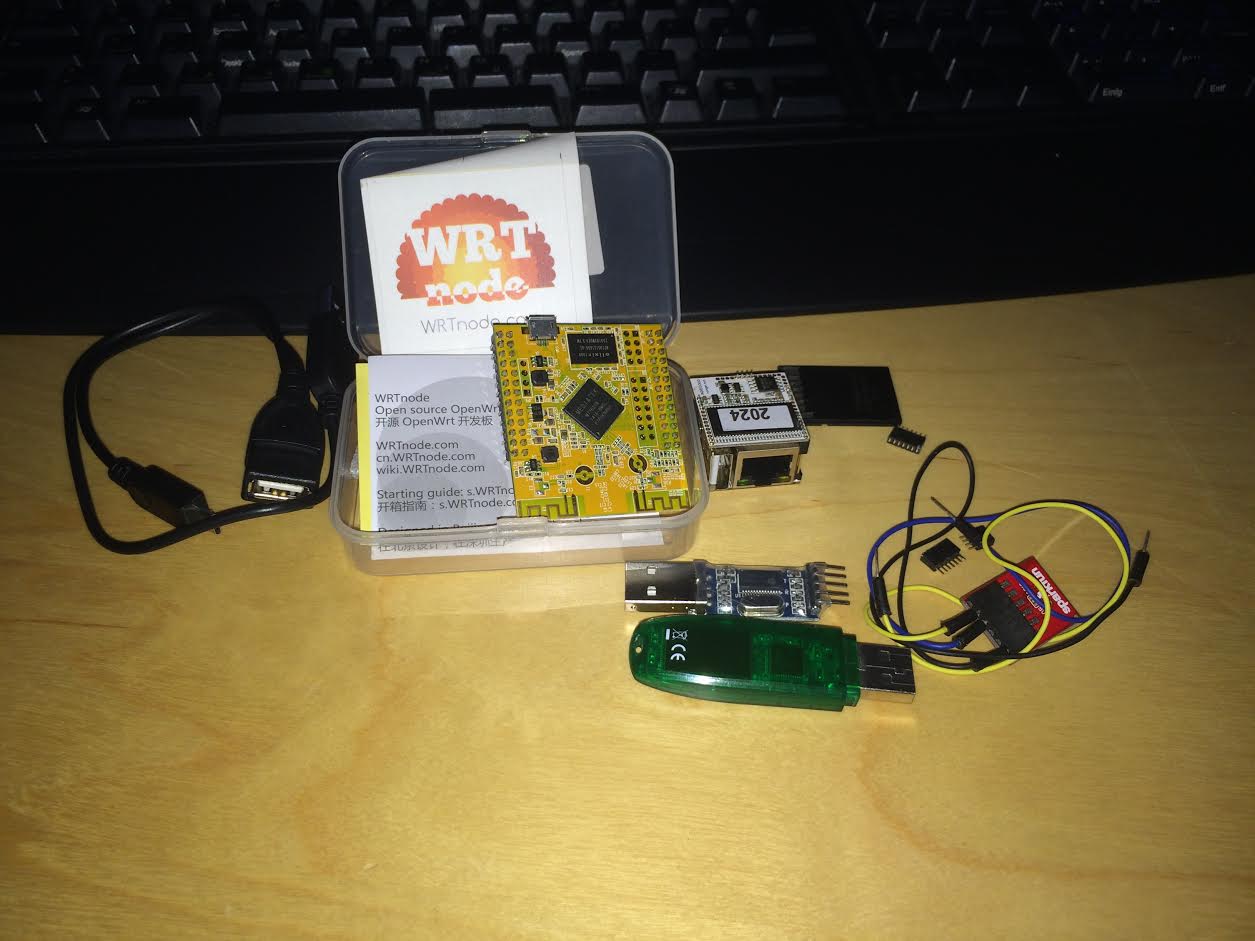 On the left side you can discover one of my two WRTnodes. I ordered two of them to see how nicely they can work as mesh nodes. On the right side you find the Indiegogo founded project named VoCore, which I mainly use for Piratebox applications.
While I'm fiddling around with the new hardware, I hope you all have a merry Christmas and a happy new year.
See you soon!